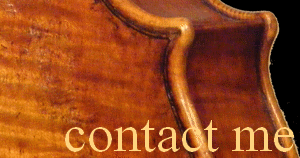 Workshop
- The "classic or Cremonese method" -

Modern instruments acquire "value" when their features bring them close to instruments of the classic period; this does not mean similarity of their exterior, because instruments which today are almost 300 years old, were very different at their origin.

Following the method of the "internal form", an instrument today may not even look like a period instrument.
The resemblance we are talking about is to be found in the process, which begins with the conception, passes through the construction, to the finishing and varnishing.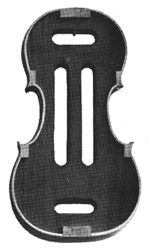 The project, the original conception of the instrument and the procedure to create it are closely bound.

The "mould" is inside the body of the instrument, and the order of operations is almost always fixed, each depending on the previous one.


The planning is never complete, until the work is finished, and the stylistic result cannot be completely foreseen as it is dependent on the interpretation of ever-evolving details.
The difference is not irrelevant and at least partially explains why old Italian instruments are so sought after and valued, while also explaining the difference in cost with reference to present day production. It is worth considering this when buying a modern instrument.

The origins of this method go back to the first half of the fifteen hundreds, with the flourishing of the first school of Italian Violin-makers: the "Brescian" school made famous by the violin-makers Gasparo Bertolotti (da Salò), Gio Paolo Maggini and the "Cremonese" school of the "great masters", founded by Andrea Amati, developed by the brothers Antonio and Gerolamo Amati and his grandson Nicola Amati to continue in Andrea Guarneri, Giuseppe Guarneri, Antonio Stradivari, Carlo Bergonzi, Paolo Grancino, Santo Serafino, Gianbattista Rogeri, Francesco Ruggeri, Alessandro Gagliano, Lorenzo Storioni.
Witness to the use of this method, which lead to the creation of true aesthetic and technical masterpieces, is to be found in instruments which show traces of this system of construction, or in the antique Stradivarius.

"Rigour in the formal and stylistic planning of the instrument, almost malicious in resolving the planning of curves and line; all tempered by a very spontaneous, natural and fresh execution; this made each instrument absolutely unique and fascinating, notwithstanding the continued use of the same templates and models."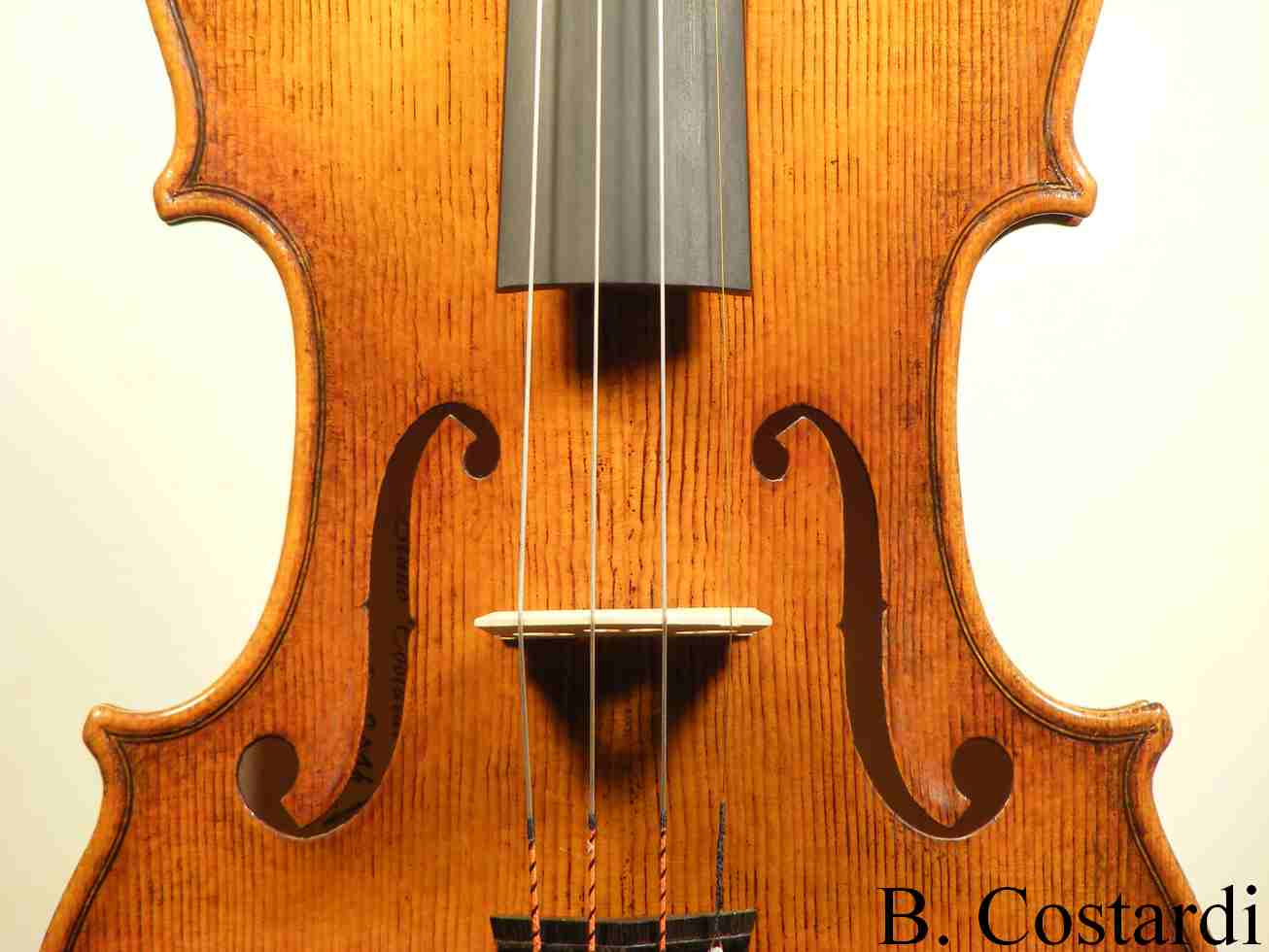 violin internal form, method, classic method, violin, viola, violoncello, viola d'amore, fiddle, italian violin, italian viola, violin story, cremona violin, violin construction, violin production, cremonese, cremonensis, italian luthier, italian violin maker, cremona violin school, master, maestro, old, baroque, sacconi, stradivari, guarneri, amati, bergonzi, ruggeri, storioni, balestrieri, guadagnini, gagliano, salò, bertolotti, gasparo, maggini, montagnana, goffriller, seraphin, italia, italian, italy, cremona, brescia, bergamo, ヴァイオリン, イタリアンバイオリン, チェロ, ヴィオラ, イタリア, クレモナ, ヴィオラダモーレ, バイオリン メーカー, バイオリンリサーチ, バイオリン製作, バイオリン 価格 相場, バイオリン メーカー, バイオリン メンテ<"
Use of this Web site means that you accept the Terms of use

www.minugia.it/metodc-e.htm

© 1998 - 2020 Copyright Bruno Costardi